Carne Guisado - Colombian Stewed Beef
CandyTX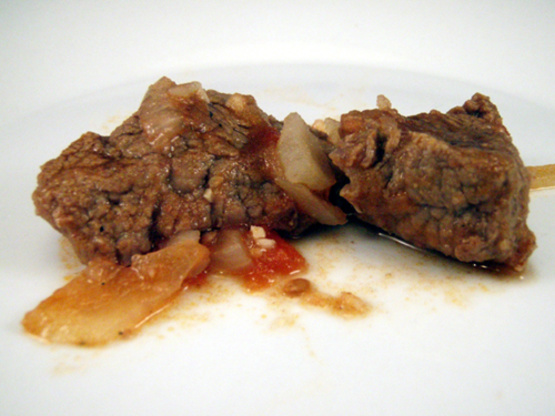 A delicious dish with beef, spices and tomatoes. Serve over rice with fried crispy plantains called 'patacon' and a simple salad with a twist of lime and olive oil, salt and pepper.

after my complaints about colombian recipies posted on this site its great to see this... spot on, after 10yrs living and running a restie in colombia, this is just about bang on.... well done
Heat the oil in a skillet and sauté flank steak until browned.
Remove from the skillet and sauté chopped tomatoes, thinly sliced onions, minced garlic and cumin until veggies are tender.
Add the flank steak, water, bouillon, salt and pepper.
Allow to simmer on low until tender and meat pulls apart with a fork.
Pull the steak apart into bite sized pieces.
Allow the sauce to cook down to desired thickness for serving on rice, or add more water depending on how much it has cooked down.
Enjoy!