Carne Guisada - Puerto Rican Beef Stew
Nancy P.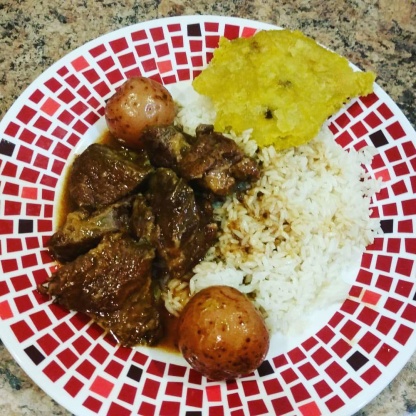 A slow cooked beef stew with traditional Puerto Rican flavor.

My family loved it! Will be making it again!
Mix flour, salt and pepper in freezer bag. Add stew beef and coat evenly. Add enough olive oil to cover the bottom of a large skillet over medium-low heat. Add sugar. When sugar caramelizes, add meat and brown on all sides. Remove beef from the skillet and place in the bottom of slow cooker. Add remaining ingredients and cover. Cook on low for 8-10 hours or high for 4-6 hours.