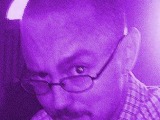 Essentially Mexican-style beef tips in a zesty tomato sauce.
Directions
Sort through the stew meat, trimming off excess fat, gristle. Cut into 1" pieces. if necessary.
In medium-sized, heavy pot, place enough bacon drippings or melted lard to cover the bottom. Place stew meat, garlic and onion in the pot and saute until the meat is lightly browned.
Add water to cover and add two or three tablespoons of beef bouillon, cumin, pepper and tomato sauce. Cover. Simmer on low heat until meat is tender.
Toward the end of the cooking time (about 1 hr.), add flour to thicken and continue simmering , stirring from time to time, for an additional 10 minute.
Remove from heat and serve with rice and refried beans. Warm flour tortillas also go well with this dish.
Most Helpful
Pretty good! thanks for the recipe.
This was very, very good!And just what I was looking for.I simmered it about 1 1/2 hrs, and it didn't need the flour to thicken it,as we liked it with the thinner sauce.I just chopped the onion, instead of grating it though, and used a bit more cumin, also added some salt. Served it with homemade refried beans, spanish rice(pkg), flour tortillas, sliced avacado, cheddar and sour cream for condiments on the side.Thanks for the recipe Cluich.I'm pretty picky, but I'd make this again.It was delish!!!