skat5762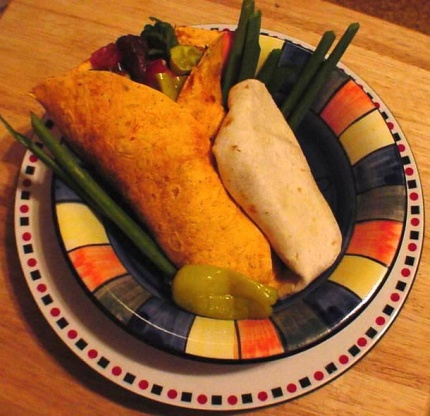 Mmmm- grilled steak and fresh vegetables surrounded with a Mexican-style wrap!

A great way to make Mexican when you live far from the border! These were excellent. My husband enjoyed them very much, as it was his first time with carne asada. I didn't have jarred salsa (we live outside the US), so I made my own, and we only had one avocado, but they were delicious. Used flour tortillas, but I bet corn would be tasty as well. Thanks for sharing this recipe, s'kat! If you have other tried and true Mexican recipes, please post more!
Additional toppings to taste (I use jalapenos, pepperoncinis, tomato, spinach/lettuce).
Preheat grill.
Sprinkle lime juice over steak and season both sides with salt and pepper.
Grease rack with olive oil before placing steak on grill.
Grill until desired doneness is reached.
Transfer to a cutting board to rest.
Thinly slice across the grain.
Quickly warm tortillas on grill, about 5 seconds per side.
Serve meat in tortillas with salsa, avocado, onion and cilantro.
Note: these can easily be done on the stove top!