4 lbs pork butt, 1 1/2 inch cubes
8 ounces hot new mexico chilies, chimayo preferred, stemmed and seeded (can use powder)
2 cups chicken stock
1 medium onion, chopped
2 teaspoons cider vinegar
2 teaspoons oregano
1 teaspoon ground coriander
1 teaspoon salt
Directions
Place pork in oiled baking dish.
Preheat oven to 300.
Rinse chiles, place in one layer on sheet pan and roast at 300 for 5 minutes.
Cool and break into pieces.
Puree half of the pods with 1 cup of stock.
Repeat with remaining pods and stock, adding the rest of the ingredients to the food processor or blender.
Pour sauce over meat and toss.
Cover dish and bake at 300 for about 3 hour or until tender.
If sauce is too watery, bake uncovered for 15-30 minutes more.
Most Helpful
My family enjoyed the tender moist Carne Adovada in tacos for dinner tonight with the addition of chopped onion and fresh cilantro, it just like the old days when we lived in NM. It was easy to prepare, the time in the oven did most the work. I did cook it at 350 for the last half hour with the cover off the the meat to give it a little char for extra flavor. Will be a repeat dinner for sure. Thanks!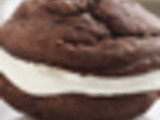 Very good. I prepared this a day in advance (except cooking) so I could marinate the meat in the sauce overnight, and I included the pepper seeds as well. Cooked quite a bit longer than the stated time (even after allowing for refrigerated starting temperature), but I think I cut the butt in pieces a little larger than 1 1/2 inches. Served very simply in warmed tortillas.