Carnation Breakfast Bars Copycat Recipe
karen g.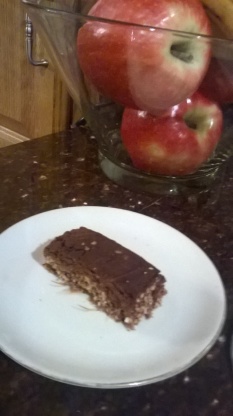 I have never made these but I miss these breakfast bars!

I appreciate that others who, along with me, miss our favorite staple breakfast group of the 80s and are working together to come up will an adequate copy cat to fill the void created when general mills ruthlessly discontined them to make room for their inadequate ceral products that invest grocery shells today. Reading these ingredients and consulting with my taste buds, i feel as though one ingredient that is missing from the copy cat is the actual carnation instant breakfast drink powder for the vitamins and minerals. If course you would use the chocolate flavored mix in the chocolate versions, but you could use the vanilla flavored mix in the peanut butter verson and the chocolate chip version with original cookie flavor. Additionally, to get the compactedness of the original, i wonder if you might crush the rice crispys and pulverize the toasted oats before adding them.
1

cup Spanish peanut, peeled and crushed to a near powder

1

cup rolled toasted oats

1

cup Rice Krispies
1⁄2 cup miniature chocolate chip
1⁄3 cup light Karo syrup

36

ounces milk chocolate
Combine all dry ingredients then add Karo syrup and mix thoroughly.
Line a small pan with wax paper and pack the mixture firmly into pan.
Melt milk chocolate and spread over top of mixture and refridgerate until firm. At least one hour.