Carlz0r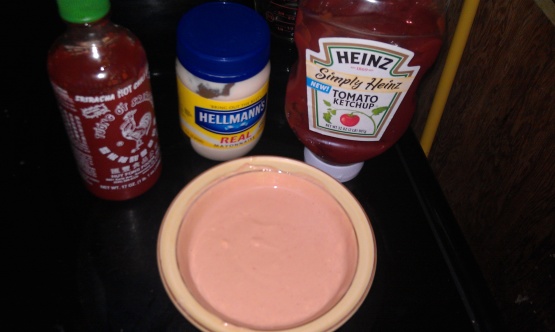 Great on fries, burgers, onion rings, and who knows what else. After visiting my sister in Idaho, and having my first exposure to fry sauce, I began looking for a recipe to create it at home. Since I like a little 'zing' to my sauces, I have created this adaptation of the classic fry sauce recipe. This is not intended to be really spicy, but you can adapt it to your liking. This makes several servings, so cut back the recipe if needed.
Mix in a bowl, add more or less Sriracha to your liking.
Try on fries, onion rings, burgers.