Caribbean Pork and Mango Stir-Fry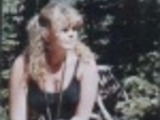 Quick and tasty served with steamed rice or cabbage.
1 pork tenderloin (about 1 pound)
2 teaspoons olive oil
1 teaspoon jamaican jerk spice
1 medium mango, peeled and chopped
1 red bell pepper, chopped
2⁄3 cup orange juice
2 teaspoons cornstarch
1⁄2 teaspoon bottled hot pepper sauce
1⁄4 cup sliced green onion
Directions
Trim fat from meat and cut into thin strips.
Heat oil in a large skillet or wok until very hot.
Add pork and seasoning blend.
Stir-fry 2 minutes.
Add mango and bell pepper.
Stir-fry 2 minutes or just until pork loses its pink color.
Mix together orange juice, cornstarch and pepper sauce until smooth.
Add to pork mixture in the skillet or wok.
Cook and stir 2 minutes or until sauce is clear and thick.
Stir in green onions.
Most Helpful
this recipie turned out very well,i suggest it over rice.
This excellent. I also used one of the jerk marinades from this site.
This was a great recipe. I did make some changes however. The mangoes at the grocery store didn't look fresh so I used pineapple chunks instead and 1/2 cup mango nectar and 1/2 cup orange juice. It turned out beautiful. Thanks.