lazyme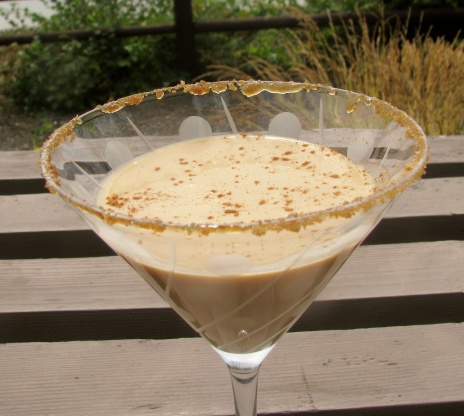 Lovely drink recipe....posted for ZWT 5.

Made for 09 Football Pool Wk 4 winner...wtg Alli!!! Whoa!!! This is very nice drink, but beware they are lethal...tastes so good you can drink them one right after another, and BOOM you been knocked on your booty. I am not a big drinker so I tasted the rum immediately, but my friends who are drinkers were knocking em down like water...talk about a sneaky drink...lol. I will be making these again, but think I will reduce the rum to 3/4 ounce. BTW I blended this with ice and garnished with pineapple chunks. Thank you for a fun drink.
Dip the rim of a cocktail glass into kahlua, and into brown sugar.
Shake the liquors and cream with ice, strain into a frosted martini glass and sprinkle with cinnamon.
NOTE: This drink is also awesome, blended with ice, as a frozen drink.