Caribbean Coconut Rice and Beans
rpgaymer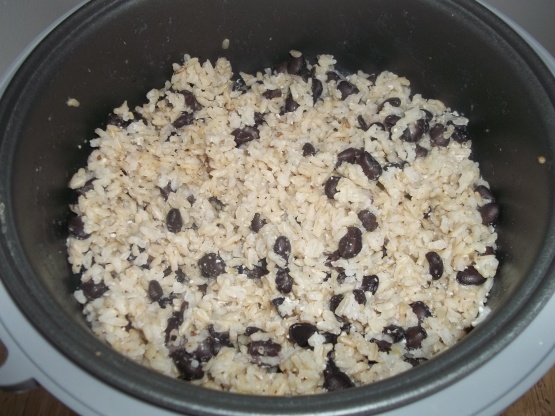 From Bittman's, "The Best Recipes in the World." If you like any of his recipes, you may as well go ahead and buy the book. It's fantastic, both as a reference and for its recipes.
This was delicious!! I added a little honey for sweetness, lime to compliment the coconut, and just a small touch of cayenne to balance the honey.
3

cups coconut milk

1

bay leaf (or 1 tsp. peeled and minced fresh garlic) (optional)
1 1⁄2 cups short-grain rice (or long-grain...particularly jasmine)
1⁄2 cup cooked beans (moist kidney, pinto, pink or black beans)
Combine coconut milk, bay leaf (or garlic) if you're using it, and rice. Bring to a boil over medium heat, stirring occasionally. Add some salt, lower heat to low and cover. Cook for 10 minutes. Stir occasionally to ensure it doesn't scorch.
Uncover. Cook, stirring over low heat, until rice is tender and mixture is creamy, about 15 minutes. At about the 10-minute mark, stir in beans. If liquid evaporates before rice is done, stir in water (about 1/2 cup at a time), and cook until done.