Caribbean Coconut Custard
It's a wow dessert! A great follow up to Jamaican Jerk Pork.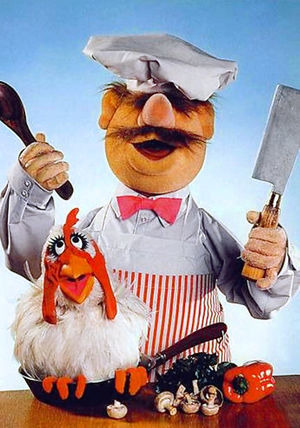 I love this recipe. The texture is wonderful and the flavor is out of this world. It was extremely easy to make. I served this recipe along with the fresh pineapple wedges and the wedges seemed to help tone down some of the richness. This is a very rich recipe (which I happen to love rich). Thanks for the great recipe Di.
2

large eggs

10

large egg yolks

2

cups sugar
1 1⁄2 cups cold water
1⁄4 cup butter, cut into chunks
1 1⁄4 cups sweetened shredded coconut

1

small pineapple, peeled,cored and cut into wedges
Place eggs, yolks, sugar, water and butter into a food processor and whirl until well combined.
Add coconut.
Whirl just to mix.
Set a 5-6 cup ring mold in a larger rimmed baking pan, at least 2 inches deep.
Pour egg mixture into mold.
Place both pans in a 350* oven.
Fill bottom pan with boiling water to halfway up the sides of the mold.
Bake until custard jiggles only slightly when shaken, about 50 minutes.
Lift mold from water and place on rack.
Let cool completely.
Invert a plate on top and invert custard onto plate.
Lift off mold.
Serve or cover and chill for up to 2 days.
Cut into wedges and serve with pineapple.