Annacia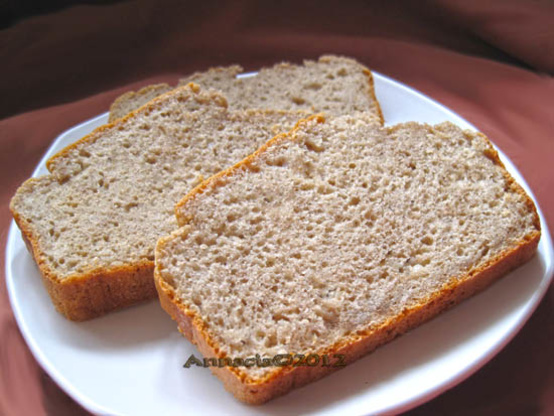 This scented Finnish recipe is spiced with cardamom and cinnamon. Made rich from the eggs, butter and sour cream. This is more a bread then a sweet cake. Enjoy it for breakfast or dessert with a nice cup of coffee or tea.

I have to give this a 5 star review. My single change was to use Splenda in place of the sugar. This has enough sweetness for good taste without being "sweet". If you have a real sweet tooth this recipe isn't for you. What I loved about it is that it tastes rich (3 eggs, butter and sour cream will do that *wink*). It has a lovely moist interior without being too heavy and the spice is a simple but real pleasure. This will certainly be made again. :D
Preheat oven to 350°F.
Grease and flour a loaf pan.
Combine dry ingredients in a bowl and set aside.
Beat eggs and sugar together until creamy. Add dry ingredients and mix until combined. Mix in sour cream and melted butter.
Pour batter into prepared pan, baking until done, about an hour.
Cool in pan for 15 minutes, then turn out onto rack and finish cooling.
Dust with powdered sugar.