Ambervim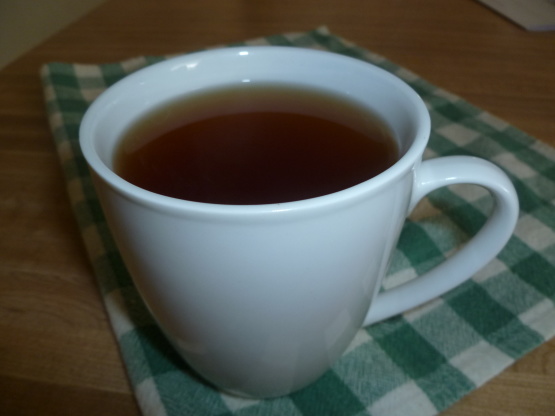 This is how some Iranians drink their tea. I just love it!

This reminded me of when i first moved to NY & our Russian friends came over. dh described it as 'Russian tea' where we'd add boiling water to loose tea, put the saucer on top until the leaves sunk the the bottom then drank it... alternating with vodka while eating poppyseed cake & smoking. oh to be young. This is incredibly simple & delicious. I am a huge fan of cardamom. I've been drinking a lot of chai lately so in keeping with the sweetened tea craze, i added a wee 1/2 tsp vanilla sugar. Very good. 2nd cup has no sugar. Not necessary. Thanks, LM! Stop by sometime... made for Sun & Spice Event in the NA/ME & Veggie forums 2/13.
Add the boiling water to the teabag.
Drop in the mug the cardamon seed.
Serve with sugar or milk.