Kitty Z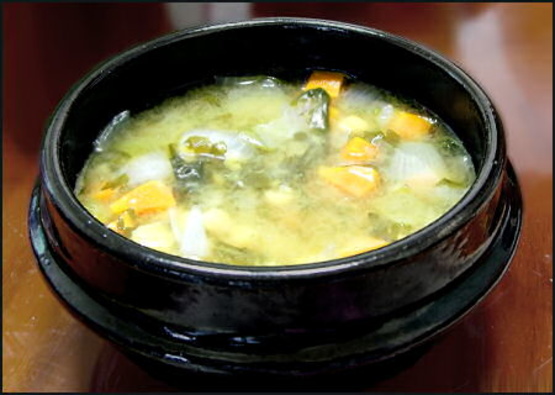 I couldn't believe how extraordinary split-peas taste when combined with caraway seeds. You could add bacon or ham, but I think it tastes just fine without meat.

The caraway does make this an extraordinary pea soup, exceptional. I doubled the recipe and substituted a teaspoon of crushed red pepper flakes for the jalapeno. The ratio of 3 to 1 chicken to beef stock was perfect. The next time I make this, I would like to add sliced kielbasa or smoked sausage during the last 30 minutes of cooking & top each serving with homemade croutons. Not that this soup needs anything else, it stands on its own as a great soup.
Bring the split peas, stock, bay leaf, caraway seeds and jalapeño to a boil.
Reduce heat, cover and simmer for half an hour.
Add the onion, celery, carrot, garlic, Worcestershire sauce, and red wine and let simmer another 30 minutes, or until peas are tender.
Salt to taste.