Annacia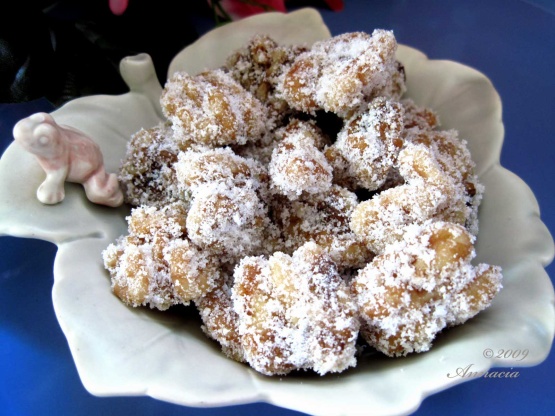 Delicious and addictive! Serve with cheese or as an after-dinner nibble. Recipe from Lucy Waverman.

These are so easy and quick to make. And very yummy! Though I think I used too much salt, they made a great snack, a great way to get rid of leftover walnuts, and a nice treat for my insatiable sweet tooth. Thanks for sharing.
Preheat oven to 325° F .
Place walnuts on a baking sheet and toast 10 to 15 minutes or until golden.
Combine honey, water and oil in a skillet and bring to boil.
Reduce heat to medium and stir in walnuts. Cook, stirring frequently until all liquid has evaporated, about 1 minute.
Transfer nuts to a bowl.
Combine sugar and salt and toss with nuts. Spread nuts on a cookie sheet to cool and dry.
Store in an airtight container.
If you like sweet and hot, you can add some hot chili powder to the mix for a different but yummy tasste!