Parsley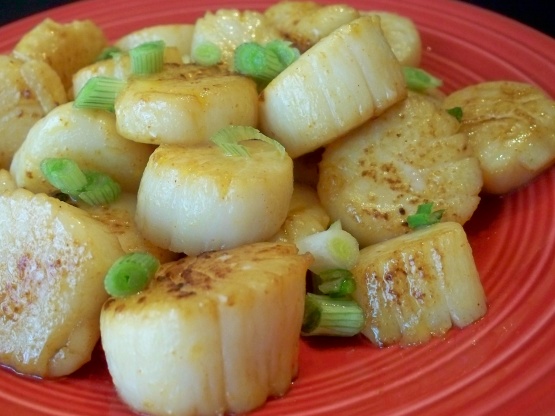 I love sea scallops, and prefer them not to be drenched in sauces, so I knew I'd love this recipe! I used butter instead of olive oil, but that was the only change. I just prefer real butter on seafood. The green onion sprinkle was colorful and tasty. Thanx for posting this! It's a keeper!
Season scallops with salt, pepper and paprika.
Place olive oil in a large skillet over high heat.
Place scallops in skillet.
Sear them two-three minutes per side, until caramelized (browned).
Place scallops on platter, and cover loosely with foil.
Sprinkle scallions over scallops and serve.