Caramelized Potato and Onion Salad
teresas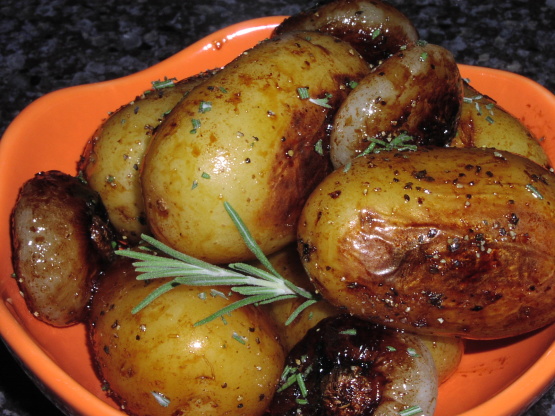 I think this is a great salad from Alessandra Avallone's cookbook, The Complete Book of Salads.

We loved this...it's such a nice change from the normal potato salads...I cut this way down and kept the peels on...I would suggest you remove the pan when adding the cider vinegar...I didn't and the darn thing was spitting at me...lol...this is a keeper...thanks for posting it...
In a large frying pan, heat the 4 tablespoons oil.
Add the onion and cook gently over low heat for 20 minutes, occasionally shaking the pan.
In boiling, lightly salted water, cook the potatoes until tender, about 10-15 minutes. Drain; rinse in cold water, then peel.
Add potatoes to the onions in the frying pan with a little extra oil if necessary. Turn up heat, sprinkle sugar over and allow to caramelize.
Add a few tablespoons vinegar to soften the caramel, then remove from heat.
Sprinkle with salt, pepper and freshly chopped rosemary.
Serve warm or cold.