Caramelized Onions in Crock Pot
Bergy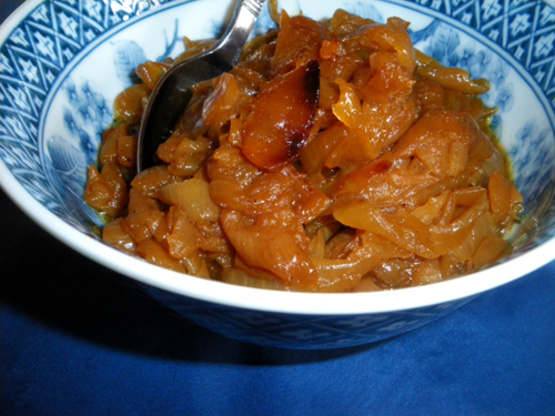 I really don't remember where I got this recipe from, but it's easy, and comes out great.

Top Review by Bergy
I have made this recipe several times - love it - and I know that I reviewed before but the review is gone SOoooo once again this is a super recipe! Wonderful to have on hand to serve as a condiment or a side dish. This time I made it vegetarian by using Vegetable broth instead of Chicken or beef - equally good. I used it on a sausage in a bun for dinner last night and this morning as a side dish for my Sunday Brunch. 8 hours on high gets the onions really golden and ever so good - I said it before and I say it now Cajun Joe thanks for posting this recipe. 22 May 2010 I keep adding to this review but these onions are so darn good! The 8 hours on high is just perfect timimg Thanks again Cajun Joe
Cut onions in half; cut halves into 1/2-inch-thick slices.
Combine all ingredients in a 3 1/2 quart slow cooker.
Cook, covered, at HIGH 8 hours or until golden brown and very soft.
Store in an airtight container.
Refrigerate up to 2 weeks or freeze up to 2 months, if desired.