Debbwl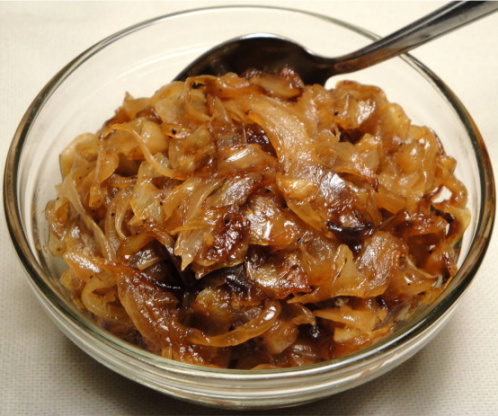 This is a great recipe that I change a bit from Everyday Food Magazine. It's so good I can eat it straight of the jar with a spoon.

I love caramelized onions. The thyme is different, not something I'm used to tasting, but for anyone who likes the taste of thyme these were good.
Melt butter in a large pot over medium heat, add onions, salt, and pepper. Cook, stirring often until softened and just beginning to brown, about 30 minutes.
Reduce heat to medium, add sugar and thyme. Cook, stirring often to scrape up any brown bits stuck to the bottom of the pot, about 40 minutes. (Lower the heat if bottom of pot begins to scorch).
When done, onions should be deep golden brown and have a jam like consistency. Remove from heat and let cool completely. Keeps up to 2 weeks in the fridge.