loof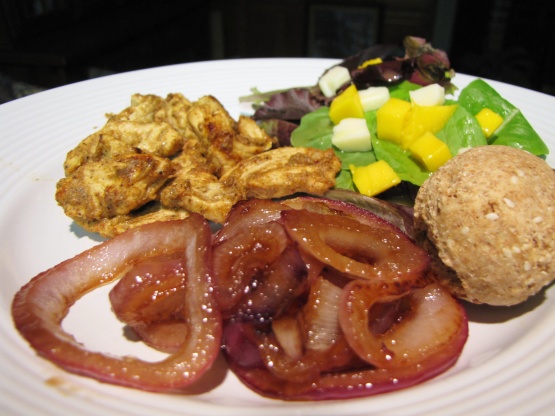 A nice and simple recipe to make a nice and simple side dish.
1

onion, sliced (size of tennis ball)

2

tablespoons water

1

tablespoon sugar

1

tablespoon cooking oil
Heat frying pan on stove top.
Add oil to the pan.
Allow the oil to heat.
Add onion.
Stir onion till cooked (about 10 min).
Add water (stand back while you do this).
Sprinkle sugar.
Stir well.
Continue stirring for a couple minutes.
The dish is now ready to enjoy.