Caramelized Onion-Stuffed Baked Potato
Recipe comes courtesy of Cooking Light magazine (March 2005 edition). This is definately a different way to stuff a potato and it is very delicious! Only adjustment I made to the recipe was the cooking process of the end potato. Recipe says to microwave the fully stuffed potato to melt the cheese, but I placed them in the oven for about 5 minutes with the other dish I was preparing and it worked just fine. If you like potatoes, definately give this one a try.
Directions
Pierce potatoes with a fork; arroange on paper towels in microwave.
Microwave on High for 10 minutes or until done.
Cut each potato in half lengthwise; scoop out pulp, leaving a 1/4 inch thick shell.
Combine potato pulp, 1/4 cup cheese, sour cream, salt& pepper.
Spoon potato mixture evenly into shells.
Melt butter in a nonstick skillet over medium heat.
Add onion and sugar; saute 8 minutes or until browned.
Stir in sherry, worcestershire sauce, thyme,& garlic.
Cook 1 minute or until liquid evaporates scraping pan to loosen browned bits.
Top each potato half with about 2 tablespoons onion mixture and 1 tablespoon of cheese.
Microwave on high 1 minute or until thoroughly heated.
(Note: can also warm potatoes in oven for a few minutes if you're already using your oven.).
Reviews
Most Helpful
Great potato! I used Walla Walla sweet onions and mozzarella cheese because that's what I had on hand. Loved the combination of flavors. Thanks for sharing the recipe Chippie. Made for Cookbook Tag.

Outstanding! I made this as a side dish to go with grilled Flat Iron Steaks (marinated in Steak Marinade). DH said he would be happy with the potatoes as the main coarse. Wow.. that's a compliment since he loves his steak. I have to admit, I used more Gruyere and sour cream. I substituted Walla Walla sweet onions in place of the red onions, so I used 1 teaspoon of sugar in step 7. I also doubled the garlic. I prepared roasted asparagus with the meal, so in step 11, I placed the potatoes in the oven with the asparagus to heat through (as you noted). Everything came out perfect and we really, really enjoyed our meal. This is a keeper!! Thanks for posting Chippie...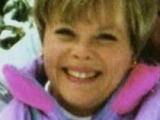 Hello, these potatoes are fantastic! We made them with steak with peppers & onions & haricots vert. The only thing I did differently was to use Vidalia onions - red onions have to much of a bite. Also, added some crushed red pepper flakes. I didn't make it in the microwave since I had something baking in the oven! Thank you so much for sharing - it made our meal spectacular! Take care, Diane :)