Caramelized Onion and Egg Salad
Parsley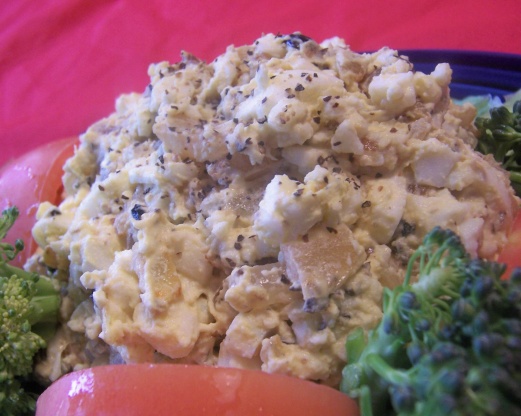 From Vegetarian Times magazine, yet another twist on egg salad. :) Cooking time includes time to cook the eggs.
In a large skillet, heat oil over medium low heat.
Add onions and cook, stirring occasionally, until golden, about 30 minutes.
Peel, then mash the eggs with a potato masher or fork.
Add onions, mayonnaise, and mustard, and mix well.
Stir in the olives, season with salt and pepper.