Rita1652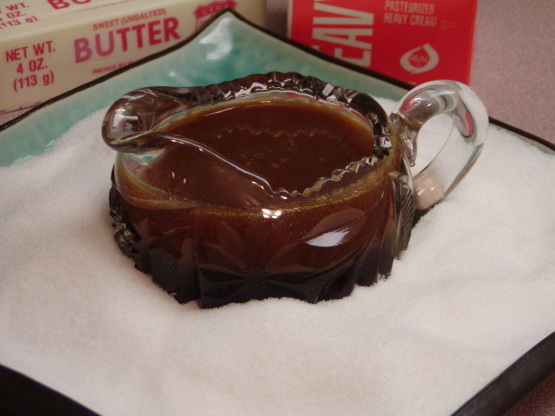 Top ice cream or drizzle over a cake. Use as a garnish.This is great on the rim and drizzled on the glass of my Caramel Apple Martini Caramel Apple Pie Martini. It`s so good and Potent! So be careful!
Place sugar in a heavy pan and heat very slowly until melted and browned,stirring constantly.
Add boiling water slowly, stirring vigorously.
cook until syrupy.
Remove from heat and stir in cream and butter.