byZula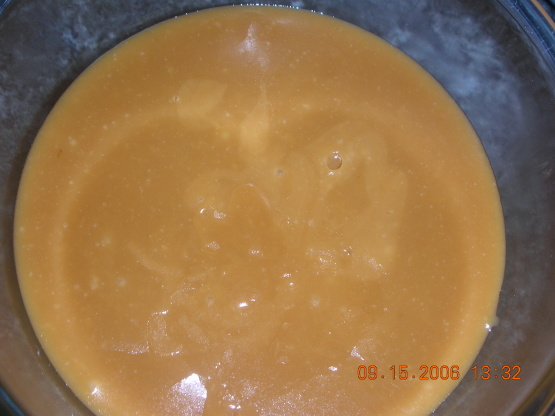 The addition of a little salt to this caramel sauce really makes it special, imo.
Scald the cream in a heavy saucepan.
Turn off heat.
In a heavy saucepan, combine the sugars and water.
Cover the pot and place it over medium high heat until the sugar melts and bubbles, about 4 minutes.
Remove the cover and occasionally swirl the pan or stir the mixture until the syrup is a golden amber color, 5 to 8 minutes.
Careful not to overcook.
The caramel can turn from amber to burnt in seconds!
Stirring constantly, slowly pour in the warm cream.
Bring to a boil, continuing to stir constantly.
Cook until slightly thickened, about 3 minutes.
Remove the sauce from the heat, add the vanilla extract, salt and butter, and stir until the butter melts and the sauce is smooth.
Serve immediately or cool to room temperature, then cover tightly and refrigerate for up to two weeks.
Reheat in a pan of simmering water or a microwave.