rpgaymer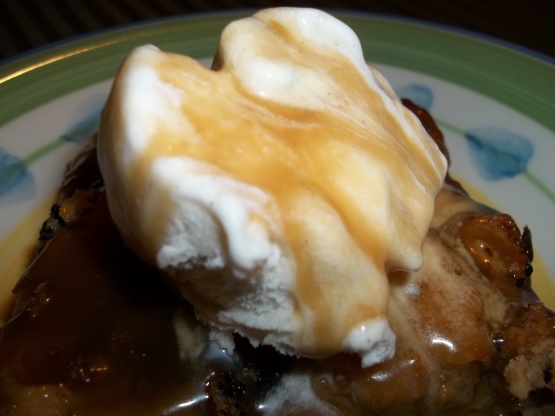 This sauce is intended to be used with my Caramel Bread Pudding recipe (posted separately), but it's good for a lot more things. Not the least of which is being poured over ice cream!

OMG - this is just FABULOUS!! I only made a 1/2 cup serving as I didn't want too much of a temptation, and I could have eaten the whole 1/2 cup myself. Very rich and creamy flavor ~ served over recipe#301966 and vanilla ice cream ~ YUM! Thanks for posting ~ made for Spring PAC 2010!
Mix cream, corn syrup and vanilla in a measuring cup.
In a large saucier or sauce pan, melt butter over medium-high heat and add brown sugar.
Boil a few minutes until very frothy and just starting to darken.
Remove from heat, add cream mixture and whisk until smooth. Should make about 4 cups.