Weewah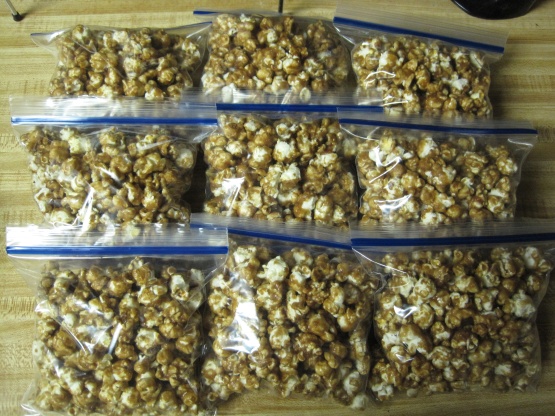 This was my grandmothers recipe. The popcorn makes a nice gift.

We have been using this recipe for years, and I can't believe I never rated it! This is my top favorite recipe for caramel popcorn--so easy and tastes incredible. It's buttery, sweet, salty, crisp and just plain sinful. My only complaint is once you eat the first handful, it's difficult to stop. I could eat the entire batch by myself. :)
Bring all ingredients, except popcorn, to a boil stirring constantly.
Boil five minutes without stirring.
Remove from heat.
Add 1 tsp. vanilla
1/2 t. baking soda
Stir well.
Add to popped corn and stir until well coated.
Put into shallow pans and bake at 250 for 1 hour, stirring every 15 minutes.
Let cool completely.
Break up and store in air tight container.