Juenessa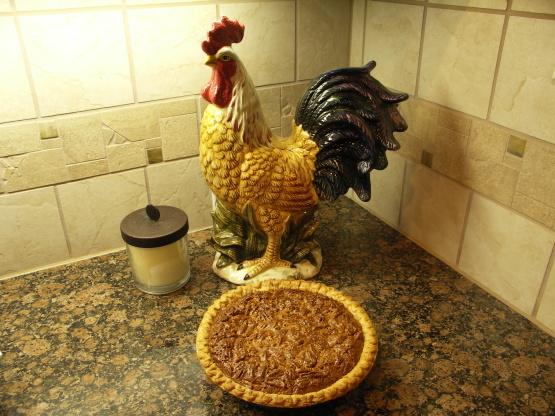 This is truly outstanding!! This makes Cousin Jim's Amazing Apple Pie look like hamburger at a 5 star restaurant. And that's a great pie! Tweaked the recipe a bit and followed the advice of others. Used 1/4 cup milk instead of water, used butter and browned it. Also used 1 cup brown sugar with 1/4 cup regular sugar. Thought the the filling was a bit thin so I added 1 more cup of pecans. The pie was thick and stiff, but was it ever good!! I've already made this a few times. Thanks for the best pecan pie that my guests and I've ever eaten.
Melt caramels with water & margarine in a saucepan over low heat.
Stir occasionally until smooth.Combine sugar,salt & eggs.
Gradually add caramel sauce;Mix well.
Stir in pecan halves & pour into pastry shell.Bake at 350 degree for 40 minutes.Pie filling will appear soft,but becomes firm as it cools.