Directions
Melt caramels with water & margarine in a saucepan over low heat.
Stir occasionally until smooth.Combine sugar,salt & eggs.
Gradually add caramel sauce;Mix well.
Stir in pecan halves & pour into pastry shell.Bake at 350 degree for 40 minutes.Pie filling will appear soft,but becomes firm as it cools.
Most Helpful
This is truly outstanding!! This makes Cousin Jim's Amazing Apple Pie look like hamburger at a 5 star restaurant. And that's a great pie! Tweaked the recipe a bit and followed the advice of others. Used 1/4 cup milk instead of water, used butter and browned it. Also used 1 cup brown sugar with 1/4 cup regular sugar. Thought the the filling was a bit thin so I added 1 more cup of pecans. The pie was thick and stiff, but was it ever good!! I've already made this a few times. Thanks for the best pecan pie that my guests and I've ever eaten.
My husband did not want me to make a caramel pecan pie; he wanted a "regular" pecan pie. I love caramel, so I wanted to try this one. The first bite of this pie my husband said, "Wow!" He loved it and so do I. It is so buttery and the taste of the caramels makes it so smooth and creamy. We both love it! Thank you for a wonderful recipe.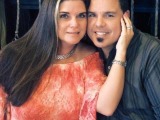 This pie is delicious! I was worried that it would be too sweet for our tastes, so I cut the sugar in half. I also added 1/2 cup more pecans. Got rave reviews! DH said it was the best pecan pie he's ever had! I'm glad I made 2 pies because he's already had 2nds! Thank you, it's a keeper, can't wait make this again for Thanksgiving & Christmas!