Rabacal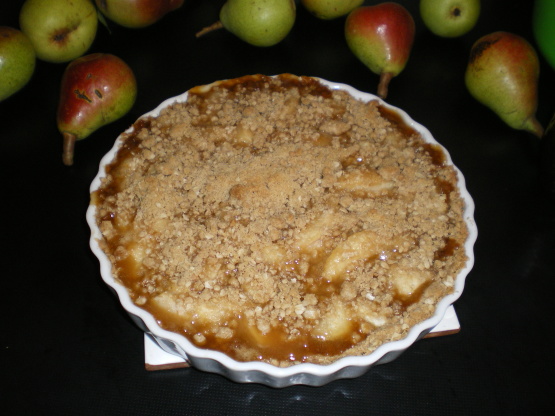 Sinfully yummy! I use my Caramel Sauce Caramel Sauce but you could use your own or store bought. Just make sure to use a really good one as it really shines here!
Combine first 4 ingredients well and stir in melted butter. It will be crumbly. Reserve one cup and press the rest into the bottom of a buttered pie pan or square baking dish.
Arrange pears over crust and drizzle with caramel sauce. Sprinkle the reserved crust mix over top.
Bake at 350 for 30-35 minutes or until the top is golden brown and pears are tender.
Garnish with whipped cream, freshly ground cinnamon and/or additional caramel sauce.