Debber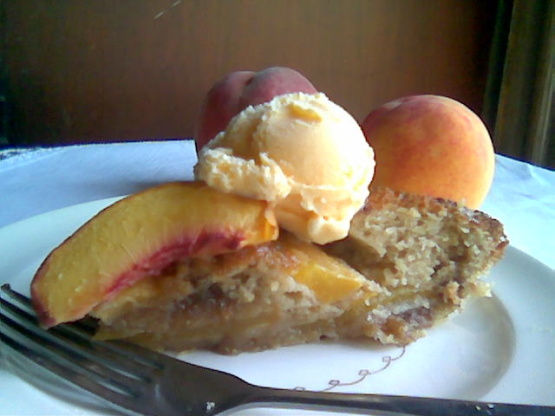 This is a different sort of pie and one that you can use all year long as it uses canned peaches. It's Southern States regional because of the peaches.

Seriously good and too easy...my hips won't lie! I used fresh peaches.
Combine all sauce ingredients in saucepan; bring to a boil.
Cook for 1 minute.
Set aside and cool to lukewarm.
Sift together the flour, baking powder, cinnamon, salt, and sugar.
Add butter, milk, and vanilla.
Beat for 2 minutes at medium speed of electric mixer.
Add egg and beat 1 minute longer.
Fold in peaches, reserving 8 slices for topping later.
Pour batter into unbaked pie shell.
Spoon cooled caramel sauce over top of batter.
Bake at 350° for 50 to 60 minutes, or until set.
10 minutes before the pie is done, quickly arrange reserved peach slices over the top and finish baking.
Serve peach pie warm.