gailanng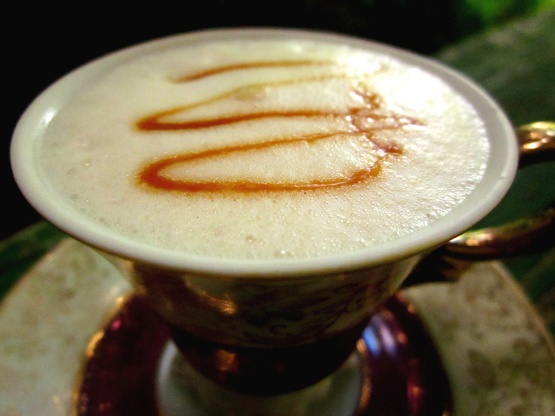 I love Starbucks Caramel Macchiatos. This is very similar. I make my own caramel Kittencal's Brown Sugar Caramel Sauce or Ice Cream Topping. I also make my own vanilla syrup by bioling 1cup of sugar and 1cup of water, remove from heat and tsp vanilla. I usally leave the vanilla syrup out as I like to cut back on my sugar intake. I also use skin milk just to cut back on calories, because they are so good I drink way to many of them!
1

cup milk

1

teaspoon vanilla-flavored syrup

1

tablespoon caramel
1⁄4 cup brewed espresso
Combine milk, syrup and caramel then heat. DO NOT BOIL.Heat in pot whisking till frothy or put in mug and microwave about 90seconds.
If heating in pot pour into mug. There should be foam on the top.If microwaving in mug use a milk frother to create foam on top of the milk.
Pour prepared espresso into milk.
Top with caramel drizzle.