donna864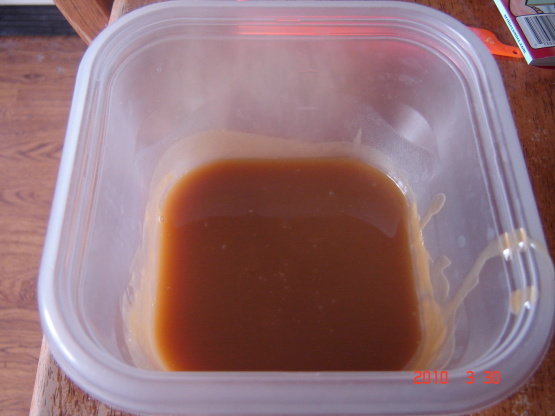 This can be served warm or cold over ice cream and it's wonderful. I like to add a couple of tablespoonfuls of toasted pecans now and then.

5 stars for a easy, delicious recipe. I tried another recipe last week and it was pretty much a failure....but this one I followed exactly and it turned out great. I happened to have half and half cream, but I think it would be fine with whole milk. Not only did it taste good, but it was a nice caramel color. The true test will be tonight when we have it over ice cream, but I have no doubts it will be a success. Thanks for sharing this one!
Combine brown sugar and cornstarch in a saucepan, stir in the cream, water and cornsyrup until smooth.
Bring to a boil; cook and stir for 2 minutes or until thickened; remove from heat and stir in the butter and vanilla until butter is melted.
Serve hot or cold over ice cream; refrigerate leftovers.