MsSally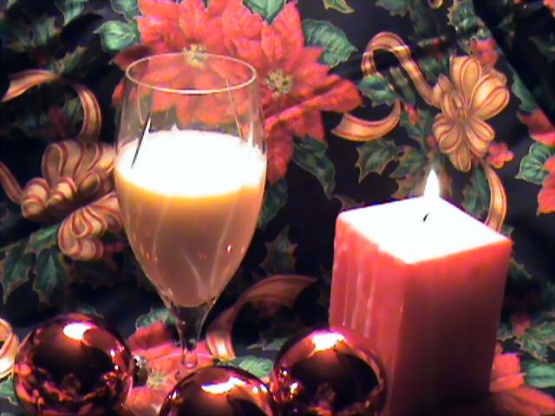 A little different eggnog - you can use egg substitute for the egg in this.
1

egg

1

pinch salt
3⁄4 cup milk
1⁄4 teaspoon vanilla

1

teaspoon caramel syrup
whipped topping (optional)
caramel syrup (optional)
Separate the egg, and beat the white until stiff.
Combine egg yolk, sugar and salt.
Fold whites into yolk mixture.
Add milk, vanilla and caramel.
Top with whipped cream and additional caramel syrup.
If you desire to serve this hot - use hot milk and do not beat the whites before adding to yolk mixture.