Saturn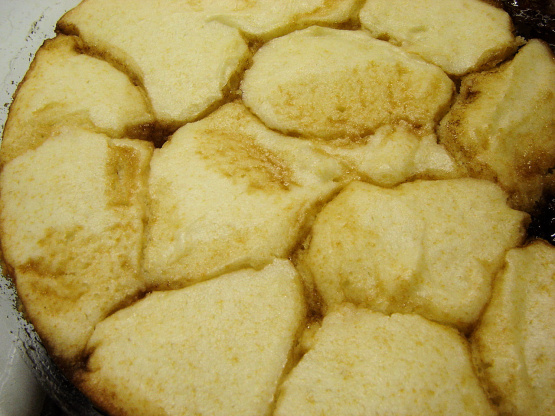 These are fast, easy and absolutely fantastic! My family cannot get enough of these.

These dumplings are filled with childhood memories! My mother often baked this recipe for us - 8 kids!!! We all loved them! The only change we do is to add a teaspoon of pure vanilla to the sauce mixture! A very easy recipe and tasty dessert.
For the sauce: Carmelize the brown sugar and butter. Add the water and boil for a few minutes. Pour into a 2 quart casserole dish.
For the dumplings: Preheat oven to 350 degrees. Cream butter and sugar. Add milk. Stir in flour, baking powder and salt. Drop by spoonfuls into the sauce. Bake for 20 - 30 minutes.