Pamela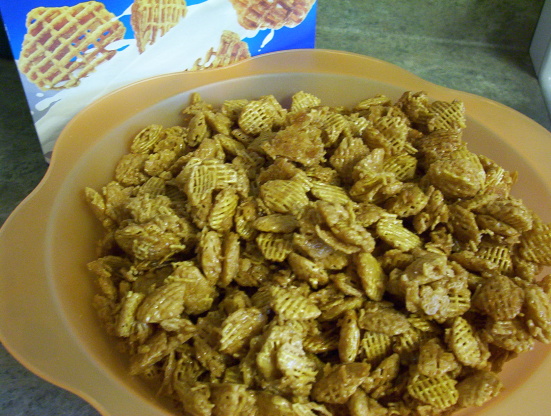 Very easy to make! Be sure to use a LARGE pot, as the mixture will foam to double the size! Added pretzels and honey roasted peanuts after mixing in caramel and re-mixed before baking. Yummy! Be sure to 'fold' in caramel, not 'stir', as it will decrease Crispix breaking up.
Bring butter, brown sugar, and corn syrup to a boil.
Boil 2 minutes.
Remove from heat and add baking soda (it will foam).
Put the cereal in a large bowl and pour the boiled mixture over the cereal and stir to coat.
Bake 1 hour at 200-250F degrees.
Stir every 15 minutes.
You may add nuts if you desire.