Ambervim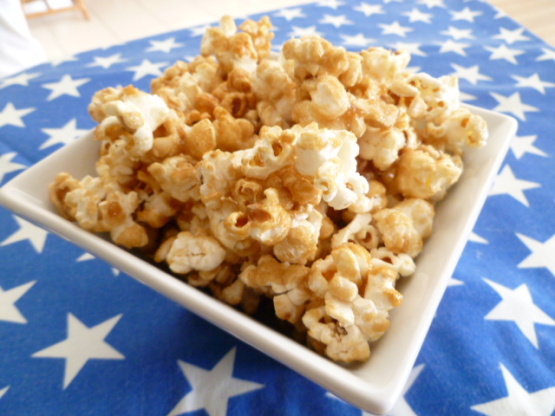 Yummy the way it is or spice it up with 1 tsp siracha and pinch of cayenne for every 2 quarts of popped corn.
Preheat oven to 350°F.
Butter large baking pan or just line with silpat and set asside.
In a pot large enough to hold all the popcorn, combine brown sugar, cutter, and syrup. Heat over a low heat until liquified.
Add vanilla and baking soda. Mix well.
Pour popcorn into the pot, stirring until well coated.
Spread on prepared pan.
Bake for 15 minutes stirring every 5 minutes.
Enjoy!