Evie3234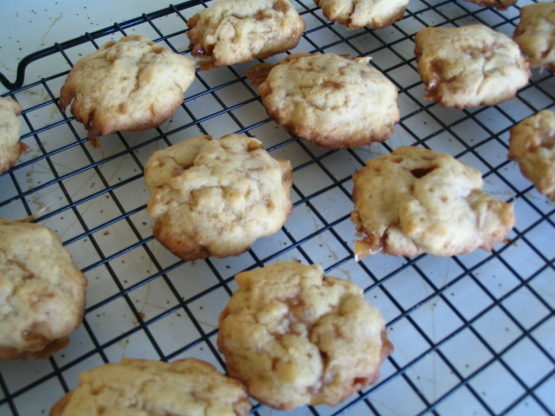 This recipe is from werther's Original Candies. If you like Werther's then you'll LOVE these cookies!!
Combine flour, baking powder and salt in a bowl. In a separate bowl, cream butter, then add egg and brown sugar.
Stir in dry ingredients and blend until mixed.
Blend in crushed Werther's Original Candy.
Drop teaspoonfuls of mixture 2 inches apart onto baking sheets lined with parchment paper.
Bake at 350°F until done, approximately 12 to 15 minutes.
Remove parchment paper with cookies and cool for 15 minutes.