This is a lovely unique coffee for the fall. Just perfect for those cold windy days. This tastes great and makes the house smell wonderful while brewing.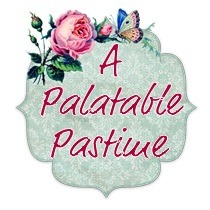 WOWZA! I wasn't sure what to expect mixing coffee, apple cider and caramel topping all together. But I am a brave soul, knowing that for the most part, RZ recipes are pretty good. Boy, does this ever go down smooth and it is NOT weird tasting at all. It reminds me of the fancy spiked coffee drinks for adults, without the burn of alcohol and which is especially good for teenagers and folks like me who take medicine which says DO NOT DRINK ALCOHOL. So this little gem is going to be perfect for those of us wanting a coffee drink but not wanting to be left out while others may indulge in spiked drinks. Thanks for sharing! ~Sue
Place coffee and cinnamon in brew basket of coffee maker.
Add water to coffee maker and brew coffee.
Mix the caramel topping and the apple cider together, then halve the mixture between two coffee mugs.
Pour the steaming coffee into the prepared mugs and top with the whipped cream.
Drizzle on the caramel topping and sprinkle with cinnamon.