Caramel-Coated Spiced Nuts
KadesMom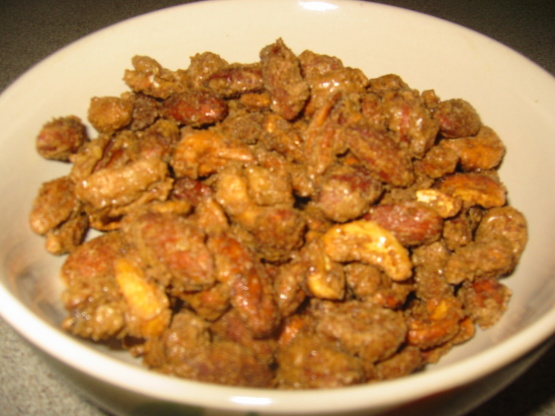 Found this in Taste of Home. Haven't tried them yet, but wanted to save the recipe for the holidays.
In a large mixing bowl, beat egg whites and water until foamy. Add the almonds, pecans and cashews; stir gently to coat. Combine the brown sugar, pie spice and pepper; add to nut mixture and stir gently to coat.
Spread into a greased 15"x10"x1" baking pan. Bake at 325 degrees for 30 minutes, stirring every 10 minutes. Cool. Store in airtight container.