haverman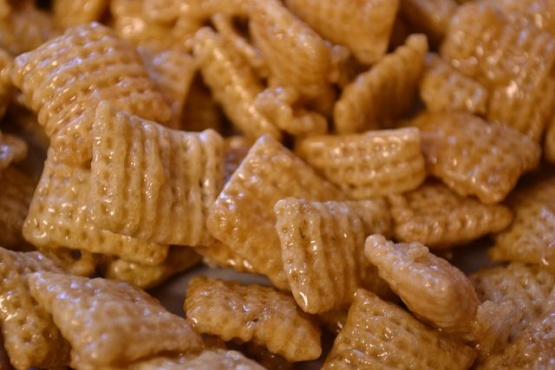 This recipe is made in a brown paper bag in the microwave. Its an excellent recipe.

my daughter made this for a treat...soooo good...
Bring to a boil: salt, corn syrup, brown sugar and butter. Boil 1-1/2 minutes. Add 1/2 teaspoons soda.
Pour over the chex cereal in brown paper bag. Microwave 3-1/2 to 4 minutes. Shake bag after each minute. Spread on cookie sheet to cool. Store in covered container.