Caramel Baked Apple Crisps
Prep 20 mins
Cook 40 mins

This is a recipe from the wall of our old home. Which means, I have no idea where it came from after 7 years. I'm posting these because they are my favorites if they made it to the wall. Try serving this one with some fresh Whipped Cream or Dulce de Leche Ice Cream. It says serves 6, but really only 3 (with seconds). Enjoy.
Directions
Preheat oven to 350°F Did you know you can type the symbol for degree by holding down the Alt key and typing 248? Try it.
Cut 3 tbs butter into oats, sugar, flour, cinnamon, salt, and nutmeg until crumbly.
Cut 1/3 top off apples. Core out center using melon baller or grapefruit spoon.
Find more than happy 4yo ready to eat the apple's 'guts', give her half.
Mix the surviving apple pieces with the crisp mixture.
Spread rest of butter inside apples. Fill apples with crisp mixture, pressing firmly.
Bake at 350°F for 20 minutes.
Top the apples with the apple dip. Bake for 20 more minutes.
Most Helpful
This crisp is the best I have had! I used Granny Smith apples, because I knew it would be sweet enough with the caramel sauce on it. I also added about 3/4 c. finely chopped nuts in with my oatmeal. My family all wanted the recipe when I brought some over to my sister's house for them to try. What an awesome dessert and I know I will have this new favorite of mine often. I had mine with Vanilla ice cream to offset the sweetness of the caramel and I enjoyed every last crumb!
This recipe made it into our Book #231450. 11/19/08 - Absolutely divine! Very simple to make and just the right combination of flavors! I used golden delicious apples and regular oatmeal (instead of the quick cooking ones), and it came out perfect! I used Recipe #287217 and continued baking for just 10 minutes and it was perfect! Will definitely make again, and again, and again.... Thanks for posting!!!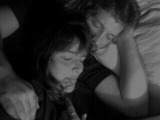 This was so good Jess. One of the best crisps I have tried in a long time. I made several over the holidays for the family, and this was one of the favorites. It was rich and flavorful. Just perfect for my sweet tooth. Thanks so much for sharing, this quick and easy to make treat. I used crab apples, granny smiths and fuji apples. It was a lovely combination of flavors.