BecR2400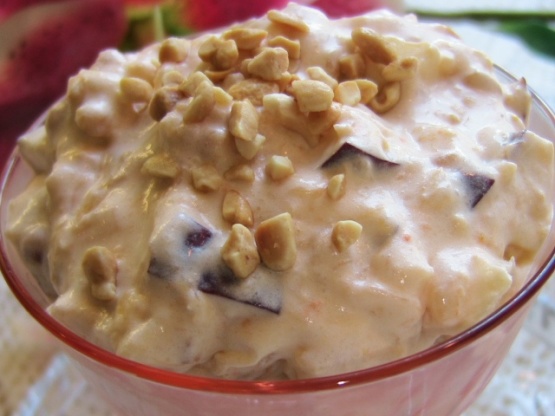 This recipe was shared by one of my fellow Weight Watchers. I'm not much of a person for sweets, but this was REALLY good in my book! 1 Cup equals 5 points.

Really enjoyed this recipe, although I did make some changes. I don't do cool whip since it is made from hydrogenated oil, so followed anothers tip and used 1 cup vanilla yogurt. Did drain the pineapple juice into a bowl and put apple chunks in to prevent oxidation, but did not add to salad. Also i sprinkled the pudding on yogurt and used regular as I don't use artifical sugar. And I HIGHLY recommend adding chopped walnuts, they really added to the recipe. Pecans would also be good.
Mix all together and let set overnight.