Evie3234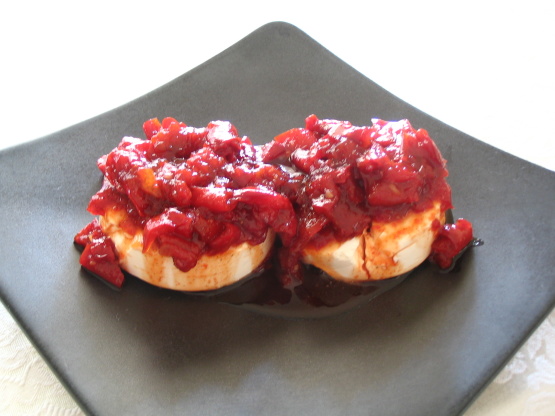 This really is a capsicum jam, that you pour over cream cheese. It's great at parties, is easy to make, and tastes amazing.

What a lovely recipe - I chargrilled the capsicums first, then went ahead with the recipe. My husband had it today on his jacket potatoes, but I love it with crackers spread with cream cheese and a dollop of "jam" on top - beautiful
Combine first 6 ingredients in a saucepan and simmer approximately 20 minutes until reduced to a jammy consistency.
Cool.
Pile the cheese on a serving platter and pour the dip over.
Serve with crackers.