Annacia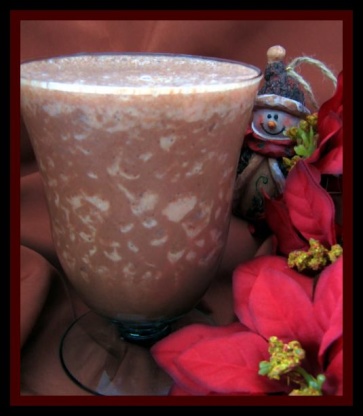 Topped with miniature marshmallows, this icy cappuccino beverage is a twist on traditional fruit smoothies.

Couldn't resist trying this at once. I used fat free yogurt, skim milk, Splenda and 1 1/2 tsps of cocoa for the syrup and skipped the marshmallows. I couldn't get all of the ice blended in because DH was upset about the blender noise interfering with his tv! Never the less this was really good and I am feeling guilt free with enjoying it. Thanks for posting :D.
In a blender, combine the yogurt, milk, sugar if desired and chocolate syrup. Add ice cubes and 1/4 cup marshmallows; cover and process until blended. Pour into chilled glasses; top with the remaining marshmallows. Serve immediately.