dizzydi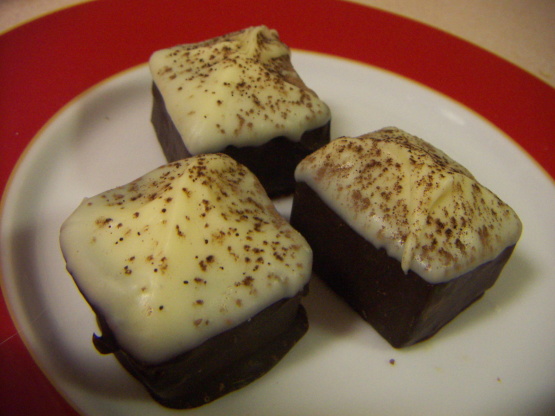 Another way to dress up Marshmallow! I made coffee flavoured marshmallows and dipped them in dark choc and then dipped the tops in white choc and a sprinkle of cocoa to give these little sweets the look of a cappuccino. Would go perfectly with that after dinner coffee! Enjoy!
Melt dark choc in 30 second intervals in microwave.
Dip chocolate squares in dark chocolate and drain off excess, refrigerate till set.
Dip tops of dark choc squares in white choc the sprinkle lightly with cocoa as you would a cappuccino.
Refrigerate.