Cappuccino Chip Muffins (Light)
Redsie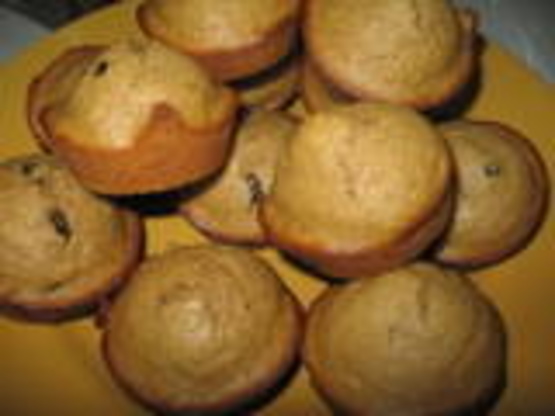 Coffee in muffins... with a cup of coffee maybe??!! :) These light muffins are great as a late-morning snack. A R. Reisman recipe.

Deeeeeelish. What we have here is the case of the disappearing muffins. Oh,these were so good. And to make them "lighter" I used apple juice in place of the oil. I will try adding the wet ingred. to the dry next time. My batter was quite lumpy.
Preheat the oven to 350°F
Spray a 12-cup muffin pan with vegetable spray.
Dissolve the instant coffee in hot water.
In a large bowl and using a whisk, combine dissolved coffee, milk, oil, egg, vanilla and sugar.
In another bowl, stir together flour, chocolate chips and baking powder.
With a wooden spoon, stir the mixture into the coffee mixture just until everything is combined.
Divide the mixture among the prepared muffin cups.
Bake for 15 to 18 minutes or until a tester inserted into the middle of a muffin comes out dry.