Cabnolen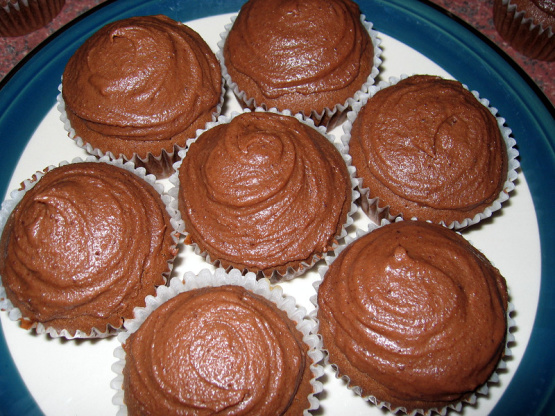 Saw this recipe MANY years ago in a magazine too, Another one that JUMPED OUT to you know who! These are DELICIOUS, gotta LOVE that Bailey's too! Look forward to someone's review!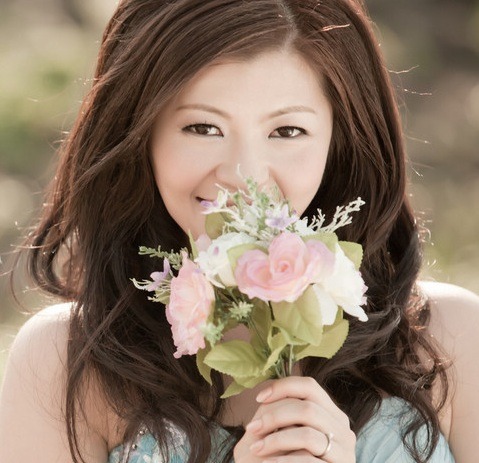 Gotta say it's pretty good! Couldn't figure out where the capuccino is, so I just added 1tb instant coffee in the milk part and turned out great. Made exactly 12 cupcakes. I didn't have cream cheese so I frosted it with chocolate and butter, and some instant coffee in the frosting too, will surely make these again!
Line a 12 hole muffin pan with LARGE patty cases (Muffin Paper Cups). NOTE: May need to change patty case size depending on your muffin pan. NOTE: Patty cases are OPTIONAL.
Combine Butter and Milk in small pan, stirring on low heat until butter is melted.
COOL to room temperature.
BEAT Eggs in small bowl with an electric mixer until THICK and creamy.
GRADUALLY add Caster Sugar, beating until well combined. NOTE: Any substitute of other sugar may slightly change muffins, but is still OK.
Combine sifted self raising flour and Cocoa. FOLD (With spoon OR Hand Mixer on FOLD;) combined mixture and butter mixture in two batches. (Means Combined flour, cocoa and butter, and then combined flour, cocoa and butter again).
Divide between Muffin Trays with or without Patty Cases.
COOK in moderate oven 180 degrees for about 25 minutes or when toothpick comes out clean when tested.
Turn onto a wire rack to cool.
ICING ---BEAT cream cheese in small bowl with an electric mixer until light and fluffy.
Add SIFTED Icing Sugar WITH 2 Tablespoons Cocoa powder.
BEAT well until combined.
STIR in Liqueur.
SPREAD Icing over cakes.
Dust with extra Cocoa (OPTIONAL).