Caper Mayonnaise (For Seafood or Vegetables)
Diana 2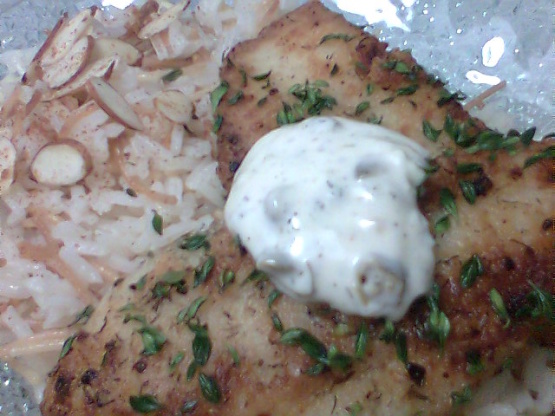 I made this recipe to put on top of grilled salmon, but it was also good with the grilled asparagus.

Also good for artichoke dipping. I do use some chopped lemon balm instead of the dill too.
Combine all ingredients.
Refrigerate at least half an hour before serving.
Serve with Salmon (Grilled in white wine marinade) or asparagus or whatever!