Capellini Alla Crema Di Prezzemolo
Annacia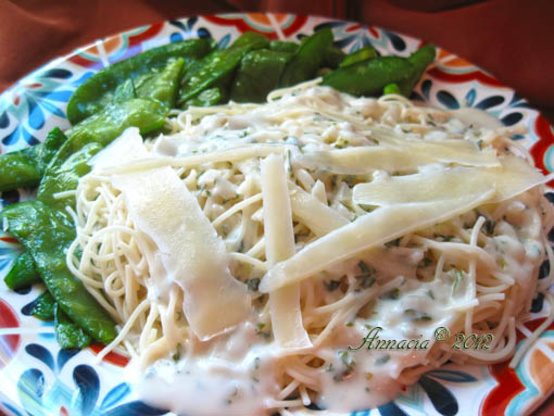 Taken from here http://italianfood.about.com/od/pastabasics/ig/The-Pasta-Shapes-Gallery/Capellini.htm Yet to be cooked, so times are estimated.
Set pasta water to heat, salt it when it reaches a boil, and cook the pasta.
In the meantime, wilt the onion in a pan with a little water and the wine, then blend the mixture with the cream and check seasoning.
Heat the cream and add the minced parsley, timing things so you reach this step when the pasta is ready to be drained.
Drain the pasta, stir the sauce into it, garnish with the reserved parsley sprigs, and serve with grated Parmigiano on the side.