Cantaloupe With Honey Ginger Dressing
PaulaG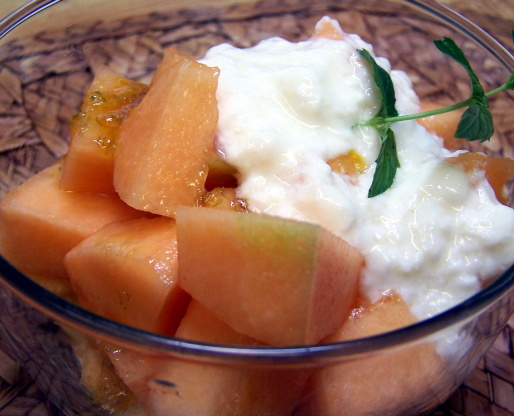 Feel free to substitute any fruit or combination of fruit that you like for part of the cantaloupe.

This was a simple and delicious dish! Its cool, lime-infused taste went very well with the spicy Mexican entree we had for dinner. The whole family liked it. Thanks for a great recipe Littleturtle :)
In a small bowl combine sauce ingredients and heat for 30 seconds in the microwave; set aside to cool.
Place fruit in a mixing bowl, top with dressing and mix well.
Serve alone or with vanilla ice cream.